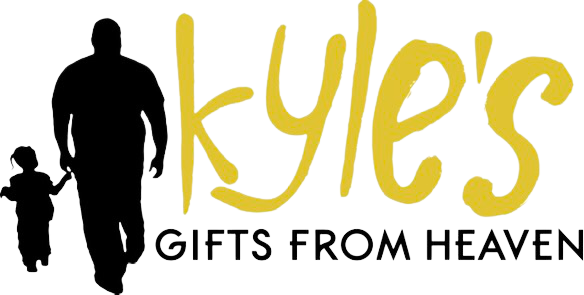 Organization Mission
Kyle's Gifts From Heaven is a 501(c)(3) non-profit organization that serves children who have lost their parent(s). We provide grief support to the children, and their caregivers, in their journey of healing from the loss of their loved one(s).
Organization Story
"On April 13, 2017; at the age of 2, my young life began to change very quickly. I spent the night at my dad's house. When I woke up it was 9am, which is early for me. I told my grandma that I was going to go check on my dad. When I walked into the room, he was sitting down and he said "Hey Buddy, what are you doing up so early?" We laughed and played. But when my dad stood up, he fell to the floor. I ran to get my grandma and I told her what happened. She called 911 and an ambulance came for my dad.
When my dad was in the hospital, my mommy stayed with him. She let me talk to him. I told him that I loved him and to come home soon! But on April 20, 2017 my dad suddenly passed away from cardiomyopathy, his heart broke. Mommy told me that my dad was now with God and lives in heaven. She was crying. He was only 25. I don't know how heaven is, but I know that my dad is okay because he is with Grandma Jackie and Granddad Frank.
Mommy takes me to visit my dad at his "heaven house" a few days out of the week. I always bring my dad a gift and draw pictures for him. My dad was not only an amazing dad; he was my best friend!!! My dad always played football with me. I can't wait to get bigger and play football just like him.
My dad would take me to school at Nardin Montessori and pick me up every day. On Tuesday's, he would take me to the toy store to pick a toy. Since my dad is in his "heaven house", my mommy takes me to the toy store on Tuesday's. I still get a gift from my dad but, from heaven. I think it would be nice for all kids who have a parent in heaven to get nice gifts. Here at Kyle's Gifts From Heaven, we are driven by a single goal: to bring a smile to a child's life one gift at a time. The loss of a parent is difficult and we could never replace or fill the void that it brings. However, we strive to help continue to build the unbreakable bond of that child with their loved one that will impact their life forever.